Emmanuele Design Rear Sway Bar - AWD MQB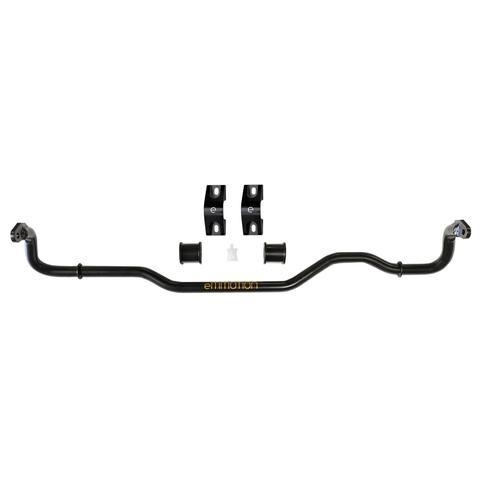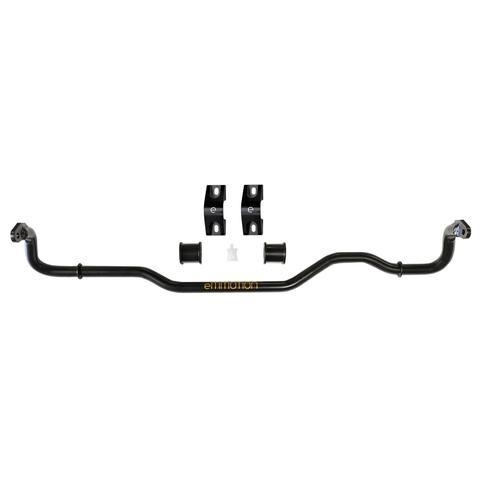 Emmanuele Design Rear Sway Bar - AWD MQB
For those looking for the next step in improved handling of their AWD MQB vehicle, this sway bar is the way to go! Intended to be paired with EMD's lowering spring kit, the rear sway bar upgrade will reduce body roll to create a more neutral steering balance. This sway bar upgrade is specifically designed to function with the OEM front sway bar, getting rid of the factory under-steer while allowing enough compliance for a comfortable ride and predictable suspension behavior.

Specs:
- Sportwagen OEM 20mm Sway Bar Rate: 333 lb/in
- Golf R / A3/S3 OEM 21.8mm Sway Bar Rate: 450 lb/in
- eMMOTION 23.8mm Sway Bar Rate: 655 lb/in

What's Included?

Sway Bar - The sway bar is a 23.8mm solid bar that is manufactured in the USA from high quality spring steel. EMD opted for a solid design, as it ensures that their sway bar will last a lifetime of abuse without risk of breakage or deformation. In order to maintain the factory suspension geometry (for those using stock end links), they opted for a non-adjustable design.

Billet Brackets - Included with each sway bar is a set of EMD's custom billet brackets. Through CAD design and stress analysis, they developed a stronger alternative to typical stamped brackets. Each bracket is CNC machined, anodized black and finished with a stealth "e".

Upgraded Bushings - The included bushings are designed to minimize noise typically associated with polyurethane bushings. Using a unique interior groove, the bushing is able to better hold and maintain lubricating grease. This ensures continued usage without developing squeaks and creaks.
Items are not in stock and require 2-3 days to ship. Item does qualify for Free Shipping (directly shipped from supplier) and this will show up as "Local Pickup" at checkout.